iCloud Remove From Activated iPhone [Working iPhone]
Only Activated Device Supported ( Stuck On Activation Screen not Supported)
Â
We Need Following DetailsÂ
Encrypt iPhone Backup File with Password : 1234
Apple ID :
(Delete pics/photos/music/videos so that backup becomes smaller)
To Creat iPhone Encrypt Back up File Follow Below Step
Connect Your iPhone With iTunes
Select your device in iTunes. Then click "Summary."
In the Backups section, check the box for "Encrypt iPhone Backup.
Â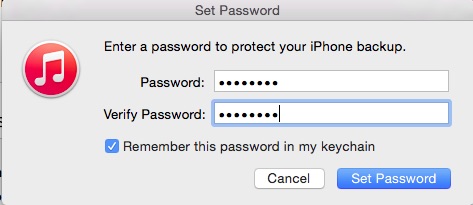 iTunes will create a new full backup of your device's data and will also overwrite and encrypt previous backups.
Where iTunes backups are stored on your computer
The folder where your backup data are stored varies depending on the computer's operating system.Â
iTunes places the backup files in the following places:
Mac: ~/Library/Application Support/MobileSync/Backup/
Windows XP: \Documents and Settings\(username)\Application Data\Apple Computer\MobileSync\Backup\
Windows Vista and Windows 7: \Users\(username)\AppData\Roaming\Apple Computer\MobileSync\Backup\
Before You make Back Up Please Delete Old Backup File its will easy for You to Find Right Backup File
Once You Created Backup File make Zip File and Upload that File Here : https://mega.nz/ and Email Us File link :

If Apple ID Disabled bcz Off Too Many Wrong Attept We Can Not Remove
abu rbeea alkhteeb
whatsapp 00962790914141